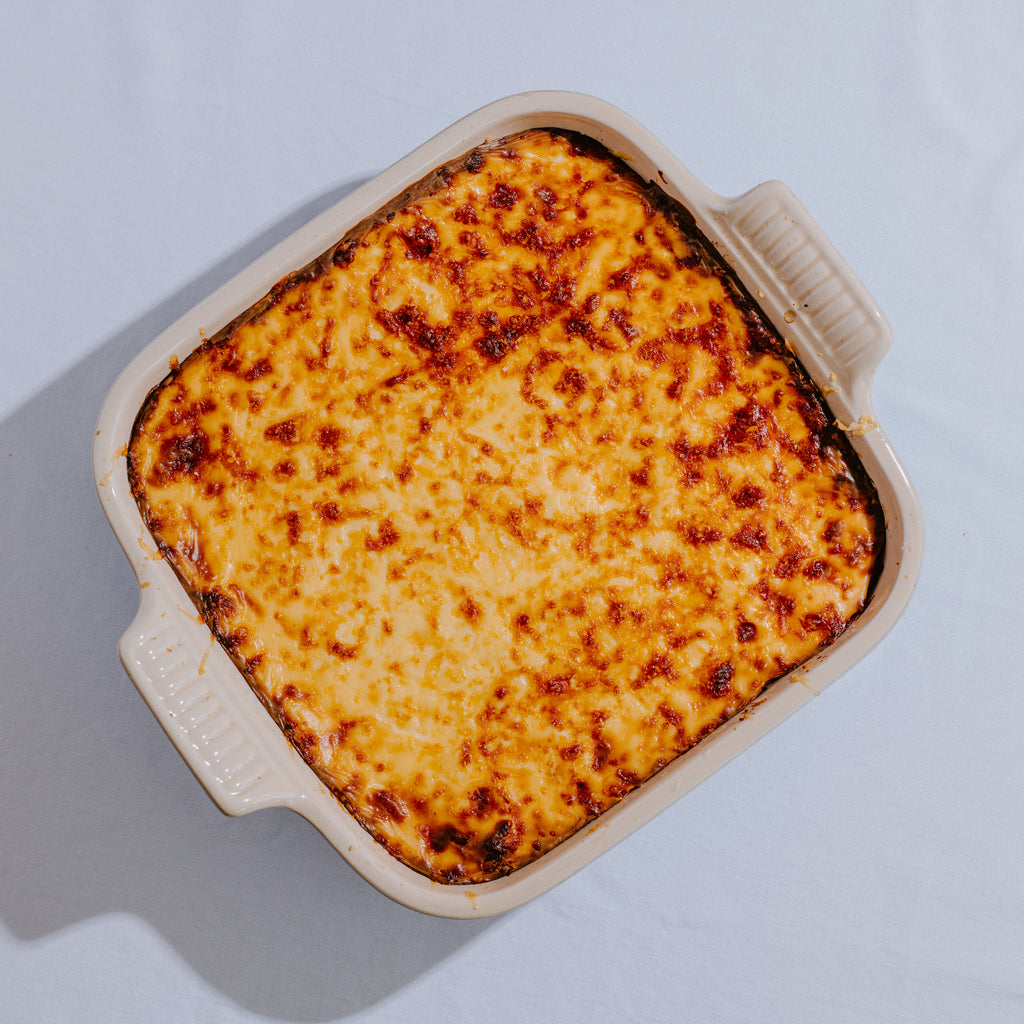 Family size pastitsio
Tax included
About the dish
A Greek style Ziti (lasagna's cousin), layered with large tubed pasta, coated in mizithra cheese, with chicken mince, and a cheesy béchamel.
Serving size: 3.2kg
Ingredients
Pastitsio pasta, chicken, egg, mizithra, egg, carrot, onion, garlic, dried chili, tomato paste, white wine, bay leaf, rosemary, milk, kefalograviera.
How to prepare
Place in a preheated oven from frozen at 180 degrees, for 15-20 minutes or until you see the top starting to bubble and caramelize.
Storage
This is a frozen item so optimal to keep it frozen at least a day before using. Then transfer to fridge.