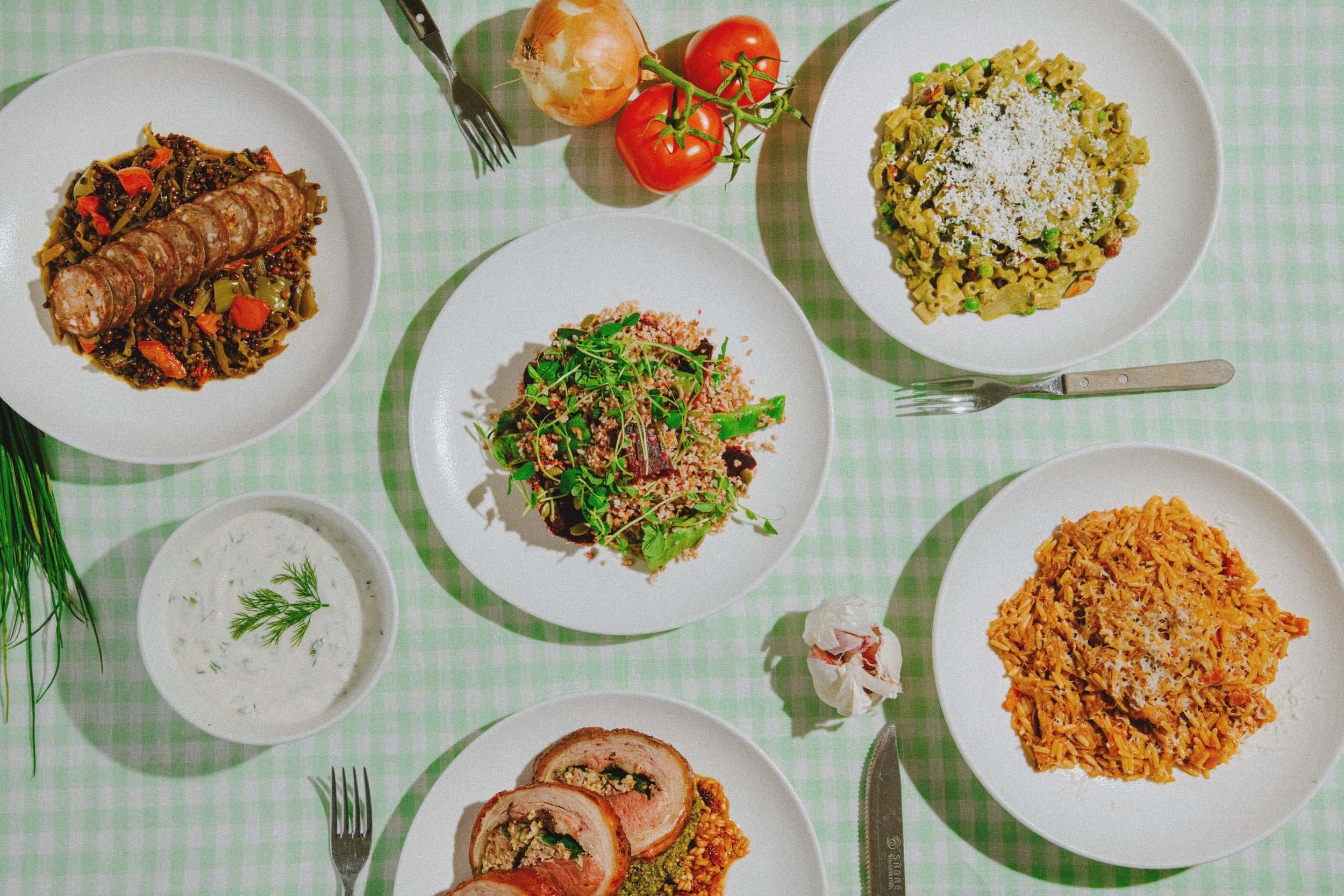 FROM OUR KITCHEN TO YOURS
We're changing the game of 'heat & eat' across Sydney. Healthy, affordable dishes made to order and delivered straight to your door.
EXPLORE THE MENU!
HOW IT WORKS
PICK YOUR MEALS
Enjoy our constantly evolving menu so meal planning is never boring
PLACE YOUR ORDER
Give the pan a break and let us take the hard work out of organizing weekly meals
WE DO THE COOKING
Cooked fresh using seasonal quality ingredients to ensure a pleasurable eating experience
DELIVERED TO YOUR DOOR
From the minute they are prepared they are packaged and boxed and dispatched direct to your door
WHY TIM FRESH
We're a collaboration of producers who care about good produce and ethical farming. Check out the video below to learn more or visit our about page.
WHAT IS TIM FRESH?
A MEAL DELIVERY SERVICE
We are an online meal subscription service providing you with simple, tasty meals designed to last you the week. We strongly believe in making food that has no funny numbers or words you don't understand in the ingredients list. We believe food should be minimally tampered with to enjoy and understand the true flavours of it.
Happy Customers
I ordered your food for the first time last week and it was INCREDIBLE!! You are a phenomenal cook and I'm so grateful to be able to eat healthy Greek food at home made by an amazing chef! Such a great menu and mix of classic Greek dishes with lots of veggie options and all with a modern twist! I only wish I'd discovered you sooner! Excited for my second order next week 🙌 🥳
Hi Tim, just to thankyou once again for your sensational food. After several weeks of ordering our meals from you my husband has decided that if you're free he wants to marry you. This bruises my ego somewhat but luckily I enjoyed your vegan menu so much last week that I'm happy to ignore my husband's fantasies. Looking forward to your next menu.
I must tell you how delicious we found your barley salad with cauliflower and roasted pumpkin. The raisins were lovely, plump and juicy. Fantastic. The best thing was that we'd ordered both the set menu and the vegetarian set menu so we were able to enjoy the barley salad twice. Yum.